Spiderman and the ADA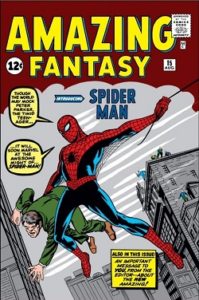 In Amazing Fantasy #15 (Spiderman's first appearance), Stan Lee wrote, "With great power there must also come — great responsibility." Stan Lee was not the first to use the phrase, but when I think about it, the phrase applies to the Americans with Disabilities Act (ADA). While it is certainly debatable whether the ADA gives people with disabilities "great power," it really is not debatable that the ADA gives us "great responsibility."
And that responsibility is not just for ourselves, but for future generations as well. When President George H.W. Bush said at the signing of the ADA on July 26, 1990, "Let the shameful wall of exclusion finally come tumbling down," the wall started tumbling. But without people maintaining constant vigilance that tumbling will stop.
People with disabilities have made some amazing strides in the past 28 years; thanks, in no small part, to the ADA. But we can't afford to forget that the ADA is a law of empowerment and not a law of entitlement! People with disabilities can use the ADA to achieve positive outcomes, but they need to know how to use it do that.
Our responsibilities are two-fold: first we have a responsibility to younger generations of people with disabilities to make sure that they understand the ADA and how to go about making it work for them; and second we have a responsibility to not abuse the ADA with frivolous lawsuits and claims of protection from the ADA when those claims are false (for example, claiming your pet is a service animal so it can accompany you into stores and restaurants).
In this 28th year of the ADA, we can look back on some significant improvements for the civil rights of people with disabilities, but we must not forget that "With great power there must also come — great responsibility" and we must stay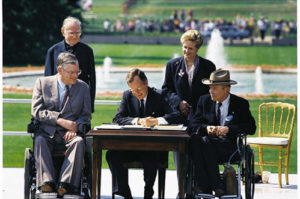 vigilant or we risk taking a step backward. For instance, legislative attacks on the current enforcement methods of the ADA have been proposed. This would make it harder for individuals to bring lawsuits and lessen the burden on businesses. The ADA is not automatic, so individuals already have a burden when they are bringing the lawsuit and seeking remedies that may not include money but just ability to get compliance. Additionally, violations of the law persist. While lack of compliance may not be intentional and rather because of lack of knowledge of the requirements of the ADA, it remains our responsibility to educate architects, builders, hospitality industry, airlines and the list goes on. While things have gotten better in 28 years, we still have a long way to go. I dream of the day when I arrive at a hotel after making a reservation for an accessible room with a roll in shower and that room is ready for me every single time. Additionally, even greater improvements such as being able to stay in your wheelchair when flying may become a reality if individuals with disabilities continue to push forward and advocate. Let's shoot for the moon.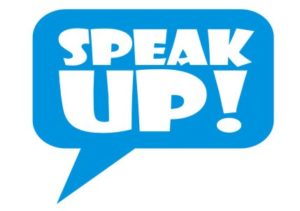 It is important for the disability community and our friends and comrades to help raise awareness of rights under the ADA. If you see someone illegally parking in a disabled parking space for convenience, speak up. Change occurs one person at a time. Yes, it is important not to overlook smaller issues that impact people with disabilities (such as the current debate over straws), but we must not forget the big issues that can undermine the foundational purpose and vision of the ADA.
So even though Spiderman doesn't deal with the ADA too much, the statement made in Amazing Fantasy #15 applies. Join me in making a renewed commitment to preserving the civil rights of individuals with disabilities under the ADA.
The Small Stuff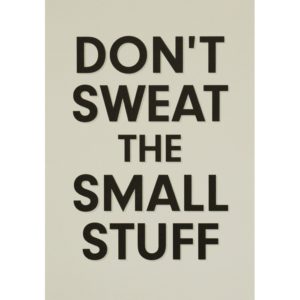 You likely have heard the phrase about 'not sweating the small stuff.' That is a good rule to live by in most cases, but many times what constitutes the "small stuff" is not always the same from person to person.
As somebody who uses a wheelchair for mobility, there are many activities that could easily be considered "small stuff" to other people that are pretty big things to me and my daily life. Even something as mundane as putting on socks and shoes while seated in a wheelchair can present some problems. In most cases to put socks and shoes on, you have to bend forward at the waist. This raises the very real possibility of my falling forward out of my chair. This doesn't always occur, but merely knowing that it is a possibility makes me have to focus intensely and pay attention to prevent it. Most of the time, everything goes smoothly and I'll be able to begin my day with a smile as opposed to having to figure out how to get up off the floor and back in my wheelchair (not to mention the checks for blood if I smack my head on the way to the floor).
For example, I was cutting some chicken to cook for dinner the other day and I was using a very new and very sharp knife. I chose not to wear chainmail gauntlets, but, none-the-less, I did not draw any blood the entire time (knock on wood)! And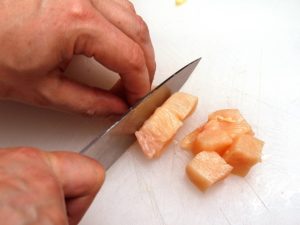 cutting myself is not exactly an infrequent occurrence when I'm using a knife for dinner preparation. Whether it's just a nick that only bleeds a little or a slice on the end of my finger that bleeds more significantly, any cut makes rolling around in a wheelchair and using my hands difficult. Blood can easily end up on clothes or in the food. So, while cutting chicken with no injury to my fingers may be a little thing to some people, it is significant to me, and it makes me quite happy and a bit proud of myself when I do so without incident.
And sometimes, to keep my sanity, I have to classify an occurrence as "small stuff" and not a disaster. For instance, last week I was making homemade pizza. We already had the crust so I was putting items on the pizza like sauce, sausage, peppers, onions, cheese and fresh herbs. The crusts were on a cookie sheet on the counter and I was admiring the pizza before I put it in the oven. One little turn of my chair and somehow I knocked the cookie sheet and it fell on the floor. Yes, you can imagine the scene. While the sauce, sausage and some of the cheese and vegetables stayed on, the majority was all over the kitchen floor. I would be lying if I didn't admit that I was mad and uttered a few choice words. I put what remained in the oven and cleaned up the floor with a broom as best I could. The pizza was okay, but would've been much better if half of the toppings were not lost. But if I had made this into a massive disaster and not a minor blip, the entire dinner and evening would have been even more distressing. See, in my life, what might be a big thing to others is often classified as more of a little thing to me. I need to save my energy for the more significant disasters!

I am not suggesting that to be happy you need to lower your standards! What I am suggesting is that you give yourself a break and not get out of sorts when things don't go your way. Be happy about some of the small things you accomplish. It sounds corny, but when you stop sweating some of the "small stuff" you will have less stress and feel more optimistic about what you have accomplished.