Getting It Right
For those that follow our blogs, you know that we have written a variety of pieces about our travel "adventures." Most blogs focus on our accessibility challenges and what we have dealt with at our travel destination. A perfect example is the blog "It Shouldn't Have to Be This Hard" that appeared in our prior newsletter .
In short, the blog describes our taking steps to make reservations for a wheelchair accessible room with a roll in shower and an adjacent room for my attendant and nothing was correct. Luckily there was still a wheelchair accessible room available, but the manager told us that the person blocking the rooms did not reserve an adjacent room. Instead, the room for my attendant was all the way at the other end of the hall, so my electronic call bell could not be heard. At checkout I requested that we not be charged for the second room because the distance was unacceptable. I was told that parking fees would be waived (a total of $24) and that I would get extra amenity points (he only gave me 200 and not the 2000 promised points).
I was very upset and asked for the business card for his supervisor. We already had reservations for a December trip and I decided not to cancel, but made it clear to the hotel that I would likely cancel because of this experience. That did not make a difference in his decision.
In the blog, I go through what I was advised to do. First, make a reservation and explain the need for an accessible room and an adjacent room. Second, call a week in advance to ensure that the accessible room and the adjacent room booking are correct and that the appropriate notation has been made in the reservation notes. Finally, call on the day of arrival to ensure that the allotment of rooms has been done properly so that the second room is adjacent. I was willing to take this advice, but was furious that it should take this much effort to ensure a proper reservation and have confidence that it will be correct upon arrival.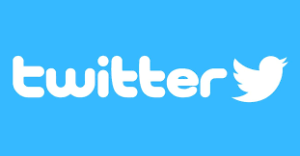 I was still not satisfied with the failure to waive the fee of the second room and the number of amenity points given based on my negative experience. Along with filling out the survey, I tweeted about my experience, tagging IHG, the umbrella organization for Holiday Inn Express. I also wrote a long email to the hotel supervisor outlining my experience and displeasure and asking for appropriate renumeration.
Within 48 hours of returning home I received a message on Twitter from IHG. They apologized for the experience and said that I would hear from a hotel representative within 72 hours. And I did! The manager sent me an email apologizing and included a revised receipt waving the charge of the second room and giving me 2000 points. He also ensured that the appropriate notation was made for my
December reservation and that everything would be right. IHG followed up on Twitter to make sure I had received notification and I thanked them for their service.
With trepidation, we decided not to cancel our December reservation and go back to the same hotel, counting on their word. I did call on the way to the hotel and was assured that the room was wheelchair accessible with a roll in shower and the second room was next door. I was hopeful. I always get a pit in my stomach as we approach the desk of a hotel to check in. My guard goes up immediately and I'm ready to have an unpleasant interchange. When we got to the desk, the check-in agent remembered me and told me that everything was set. Unlike the usual explanation of what I needed and why what I was getting did not meet my needs, we got our keys, went upstairs to our rooms, and had ample time to take a rest and freshen up before leaving for our engagement. It made for a pleasant evening with family and friends because we were not exhausted.
I thanked the reservation agent when we checked out for getting it right. I also tweeted about the positive experience. l strongly believe that credit should be given where credit is due: the hotel had learned and followed up appropriately. I will be much more likely to stay at this hotel again.
While I was immensely pleased that everything went smoothly, I remain skeptical that things will be right at the next new hotel. I wish I could feel confident that everything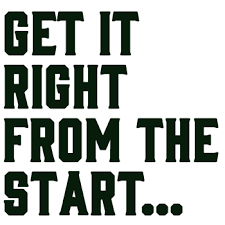 would always be right when I travel. I realize it will never be perfect, but at least have faith that simple things like the reservation (wheelchair accessible room with roll in shower and adjacent room) will be done properly. I will continue to do the multistep follow-up with any hotel despite my feeling that it should not have to be so hard for individuals with disabilities. While it is still infuriating to deal with accessibility challenges when traveling, I must say that this experience was a welcome change. Hopefully it will become the norm rather than an exception. Regardless, we will keep advocating where needed. I'm eager to write more blogs about hotels that get it right.