Workouts at Home
Author: Tony Trott
A few years ago, I wrote a blog out my exercise routine. I think that it is needless to say, things are quite different this year. But I still make time to exercise (not as much as I'd like or that I should though).
Of course, there is a lot of different equipment at gyms which I don't have access to at home, but I have been able to rework my routines to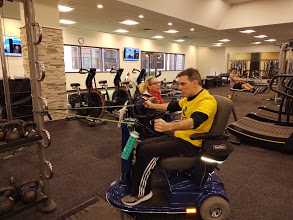 allow for that. For example, at the gym, I am able to use resistance bands that are tied to or wrapped securely around a very string pole, and at home I have found different ways to attach the band to a door (with handles) or even a grab bar if I have to.
Fortunately, I did have a few resistance bands and hand weights before the lockdown began, but even if I didn't, they are relatively inexpensive at a variety of online stores.
A lot of times you will need to completely reinvent some workouts because you lack certain big machines. For example, at the gym, I use a handcycle for a cardio workout, at home I don't have a handcycle. Granted, if I wanted to spend serious money, I could buy one, but I lack space for it!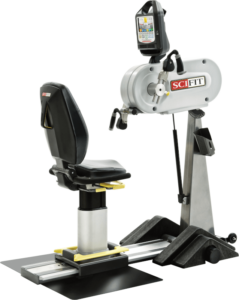 So because I don't have a handcycle, I have to do something else for a cardio workout. I have found two different activities so I can just alternate between them. The simplest thing is just to mime the movement of the handcycle. This gets old after a while, so I decided to find an object around the house that was not too heavy, but not too light (and, of course, not fragile; say a big bag of frozen peas!) and I just put that on the dining room table in front of me and while seated in my wheelchair (of course, with my seatbelt on), I take the object with my right hand and set it on the floor and then with my left hand I move it back to the table. I try to keep a constant speed and I can change directions when I feel like it; I aim for 30 minutes when I do this, but I do what I can.
Yes, we are going through a difficult time, but you really can't afford to not exercise. Even just a few times a week will help your body and make you feel better.