Author: Sheri Denkensohn-Trott
Thirty-nine years is not an arbitrary number. On August 22, 2022, I will have been a quadriplegic for 39 years. Just writing it on paper is a bit surreal. Sometimes I can remember the 16 years before my accident like it was yesterday.
At the same time, I have lived life as a quadriplegic for so long that being able-bodied feels like faded memories with slight pictures of clarity.
Many individuals with spinal cord injuries say that the date of their injury is the anniversary. When I think about it, it is not an anniversary nor is it a celebration nor is it full of dread. I think of it as a marker. A life changing event that put my journey in a different direction. There are many markers in life. Some are small and some are big. But markers mean something. They have consequences. They provide challenges, obstacles, joys, celebrations, and opportunities. Markers create an indelible shift in your decision tree of life. And what you do with that is your own choice.
My mantra is "It's not what happens in life, it's how you handle it." I truly believe that, and it has been with me for 39 years and will continue to guide my path. It's easy to be angry. Especially at the beginning when I learned that I would no longer walk, play sports, get in and out of cars with my friends, and live the life of a normal sixteen-year-old. But as time went on, I realized that anger wasted
energy. I had to put that energy toward gaining whatever I could to be strong. It was one day at a time. One hour at a time and sometimes one minute at a time. Some of my early days after injury were darker than the blackest night. And some of those days had victories that brought faint rays of sunshine providing hope of a better future.
There is so much that has been packed into these 39 years. So many lessons learned. So many experiences, (both good and bad). So many loves, friendships, acquaintances, and losses that have shaped me as an individual and have deepened the understanding of myself and others. It is a never-ending process.
I am about to embark on a journey with a writing coach to finish my book. It is all in me and I need to get it out. I hope to show others that my experiences can help them overcome challenges and obstacles in their life. None of us are the same.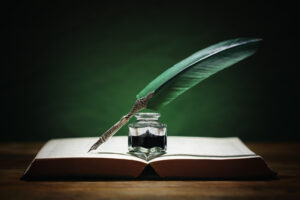 We all have our own journeys that have darkness and light, sometimes too much darkness. I'm hoping that my book will help people see the glimmers of sunshine and gain the resilience to make their lives better.
I'm not quite sure how I will mark my 39th. But I know that I will be grateful for my health, my husband, my family, my personal care assistants, and my friends. They form the foundation of my being and have done so from the time I was born and throughout my life, especially after my injury. I will be smiling. I might do a little crying. But I have all I need to be grateful. For that I am lucky, and I don't take it for granted.