Whac-a-Mole
Author: Sheri Denkensohn-Trott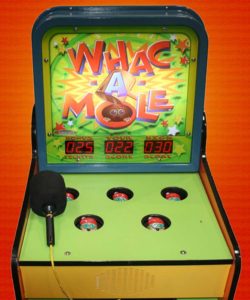 Maybe we should change that to "Whac-a-Wheelchair." No wait, that sounds terrible!
It seems like whenever you fix one issue that arises because of your disability, a new one pops up. And sometimes it may not even be just one new issue, it might be several. There is certainly a plethora of issues that people with disabilities have to deal with, so the number of things that can possibly go wrong is enormous.
I got my new wheelchair about a year ago and the list of problems continues. My left trunk support has broken off, the strap behind my feet that holds them on the footrest is worn out, and my lap tray does not secure as firmly as it used to.
Tony continues to have trouble with his foot plate. It breaks off and when it is on, the positioning is not ideal. Let's just say that changing to a new wheelchair is no picnic!
Along with wheelchairs is other specialized equipment. Our accessible
van requires ongoing maintenance, and everyone deals with that, but the mechanism that indicates when a wheelchair is locked into place is not working and it keeps buzzing at a high pitch. Not fun on a long trip.
The list continues with a new tray needed under the desk to hold my keyboard and trackball so that I maintain good posture and don't fall over to the left so far that I need help to get up.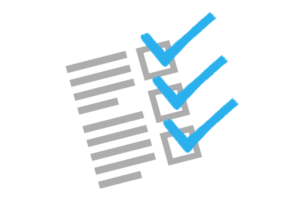 When you have a disability the positioning of everything is extremely important to ensure that you can reach what you need and operate independently. When one thing goes wrong it feels like a game of Whac-a-mole begins. Fixing one thing improves that, but then something else breaks and needs to be fixed. When you have problems with equipment that you rely on, regular activities become difficult.
Our challenge is to maintain an ongoing list of what needs to be fixed and prioritize. Attempt to take care of the most important issues ASAP. The fixes range in complexity, but they are all important. Most challenging is not getting so consumed by Whac-a-mole that you become overwhelmed. Our solution? We will resume the attack on fixing what we can, knowing that something will be creeping up soon after. Sometimes you need to just laugh so you don't cry!