Finding the Silver Lining
Author: Sheri Denkensohn-Trott
Most people who know me would agree that I am definitely a glass-half-full person. I am an optimist. But even the optimist sometimes sees the glass as half-empty and even wants to throw the glass against the wall. Trust me, during this Coronavirus pandemic, I have had moments when throwing the glass against the wall is a vivid image in my mind.
I am not unrealistic about the fact that everyone has different coping mechanisms that will come to the fore during this challenging time. Folks will need help in different ways. And that is perfectly normal. I find myself in a unique position. My perspective on sheltering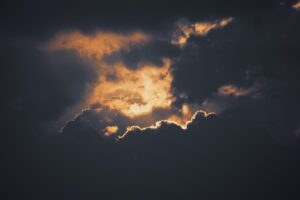 in place, not being able to go out and roll in the streets, and not physically be with others is greatly influenced by what I have been through during my 36 years as a quadriplegic. Maybe that is why I'm able to see the silver lining.
After my accident, I spent one month in the hospital and 8 months at a rehabilitation facility. I was able to have social connection with others, but much of the time I was on a ventilator and couldn't talk or was so focused on trying to regain function that I felt trapped at the facility. We went out to the movies and the mall once or twice, but otherwise I was on the property and I spent a lot of time alone in my hospital bed.
This happened again when I was at the Shepherd Center 10 years ago in ICU. For close to 8 months, I did not leave the facility and many months were spent in one room on a ventilator with 14 IV's. I wondered if I would ever leave that room, no less that facility.
So far I haven't complained. We are lucky to have many windows in our condominium so it is bright. We have a terrace, so when the weather is warm I can go outside. And believe it or not, I haven't yet gotten bored. I'm sure there will be a time when that occurs, but right now I'm still working on the to-do list and haven't even gotten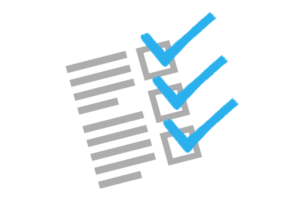 to cleaning. I'm sure that will happen at some point. You might wonder, what am I doing? I thought I'd outline what is keeping me occupied and it may help others as they try to get by each day.
I have been writing; letters of recommendation; blogs; articles; and emails.
I have been calling people on the phone or via Skype or Zoom to check in. Especially those that I have been lamenting that I haven't gotten in touch with in ages. These conversations have boosted my spirits and reinforced the need to keep in touch with those that never seem to make it to the front of my daily activity.
Instead of focusing on social distancing, I view it as physical distancing and a time for socially connecting. I've been doing that through the phone calls mentioned above, but also through virtual family gatherings, listening to my favorite singers perform online, and making appointments to connect with family and friends for virtual meals, or coffee.
I have engaged in lifelong learning opportunities that I also never have time for. I have been listening to podcasts, TED talks, writer's workshops, and registering for webinars. All of these are helpful and provide additional knowledge and perspective.
Yes, I'm watching television. The news in small doses, but mainly catching up on my favorite shows. It takes me away to another story and helps me stay calm and relaxed.
I've engaged in daily deep breathing and short meditation. Sometimes I have to do both multiple times during the day to keep me centered and open. I find having a mantra, even a simple one, helps me to focus.
I have given myself permission to be kind to myself. What does that mean? Little things like having a Diet Coke once in a while. Ordering a favorite dinner from a local establishment that is open. Spending hours reading a book. Taking a long nap. Knowing that it is okay to stop and do what you feel is necessary for you at that moment.
I've been very conscientious about focusing on gratitude. Having a wonderful husband with me. Health care attendants that are caring, reliable, conscientious about their elimination of any coronavirus risk, and willing to shop and go to the pharmacy for us. And wonderful neighbors and friends who are checking on us and offering to go to the store or do whatever we need.
Nobody knows how long this will last and I'm not going to predict. I'll keep updating my "to do" list and continue to engage in the practices that help me find the silver lining. I believe life will never be the same after this, but things will be reborn and hopefully I will emerge with increased resilience, knowledge, and strengthened connections with those I love.