I Still Have a Bucket
Author: Tony Trott
As the saying goes, "What doesn't kill you, makes you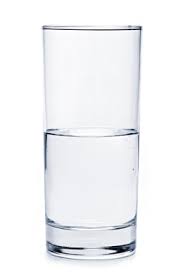 stronger." If that were literally true, I think I'd be able to bench press a Sherman tank. Sometimes I feel like everything is going wrong for me and my life is the worst it could be. Then another saying comes to mind, "Things are never so bad that they can't get worse!"
That second saying is certainly true, but it is not the best way to look at things. This brings me to yet another saying, the one about the glass being half empty or half full. That last saying is almost a cliché: if the glass is half-empty, you're being pessimistic, if the glass is half-full, you're being optimistic. Sometimes you just want to smash the glass!
Obviously, it's easier to be happy when you're optimistic; but let's get real, that is not entirely easy. I can only tell you what works for me, and hopefully it can be helpful for you to find optimism during difficult times, whether or not you have a disability. My disability is degenerative. Many use the word progressive which in and of itself is an oxymoron because as I age and find myself able to do less, I definitely don't feel like I'm making progress. I can do something today but maybe in a few months or years, I may not be able to do what I am currently able to do. That is scary and can consume one with worry, but certainly that will not lead to living a life of happiness.
When something bad happens to me, my first thoughts tend to be anger and frustration, but those aren't going to do me any good and most of the time I'm able to push them aside and focus my mind on something else. Often that 'something else' is the fact that there are plenty of people who would give anything to be able to do some of the things I am able to do.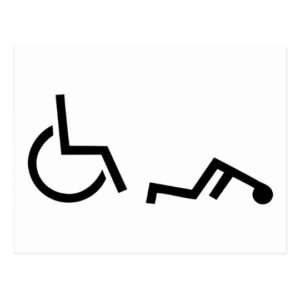 For example, there are times when I fall out of my wheelchair and am on the floor. Of course, the first thing I need to do is assess whether or not I am injured and require medical help, but then, assuming I don't need medical help, I stop cursing and getting mad at myself for falling, then struggle to get back in my wheelchair, and think of people that I know, or have heard of, who are unable to do the activity that caused my fall. In cases where I fall trying to reach a box of food on an upper shelf because I need the ingredient to cook dinner, I think of my wife who is a quadriplegic and cannot even reach the shelf or cook, and I realize I'm pretty lucky and have little reason to be so mad/frustrated.
My disability has significantly impacted my hearing, so I can no longer listen to music and enjoy what was once my passion. I have found ways to reinvent this part of my life by seeing theater that is silent or going to plays or musicals that I am familiar with and have captioning available on a device. It is not the same and I can view it as the glass being half empty, but I try my best to embrace the experience and enjoy it and see the glass as half full.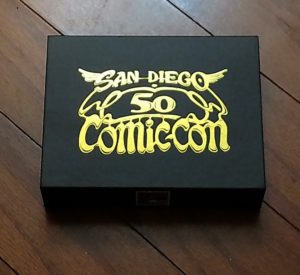 And most importantly, when something bad happens, I get through the incident and then reflect on the fact that I can still do things that I never imagined I would do in my lifetime and that are on my bucket list. Believe it or not, I am leaving in a couple of weeks to go to Comic Con in San Diego with my nephew to celebrate my 50th and his 30th birthday respectively. I never imagined that I would attend this event. I know there will be challenges and frustrations along the way, but throughout the experience I will try my best to focus on the fact that I am doing something on my bucket list.
In sum, life has its challenges, frustrations, and what often feels like insurmountable obstacles. We all have the capacity to develop our own tools to overcome life's difficulties. I hope this will help you on that journey and encourage you to be optimistic. Find things on your bucket list that you can look forward to.