Love: Wheelchair Style
Author: Sheri Denkensohn-Trott
In the month of February, one cannot escape the obsession with Valentine's Day. I'm not saying that it is bad to celebrate love, but what many don't understand is that Valentine's Day is often a reminder to those who don't have a special Valentine that they are somehow inferior. Why can't I meet the right person? Why are my dates a disaster? Am I ever going to find my soulmate? What's wrong with me?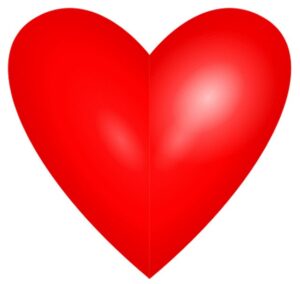 This set of questions becomes even longer when you are a female quadriplegic as I am. I was injured at age 16, and I found myself in an unexplainable state of mind after my accident. Before the accident I felt like I had it all. I was an athlete, thin, had great clothes, performed well in school, enjoyed innumerable friendships, and was dating the captain of the basketball team. Not only did he give me Valentines, my mother had a tradition of making heart-shaped cakes and giving me a book the morning of Valentine's Day. When I think back, I wonder how those students felt that didn't get a Valentine and how other people never received gifts of love from their parents.
But finding love is more than Valentine's Day. And it is especially complicated when you are quadriplegic. My first exposure to "health class" as a quadriplegic was devastating. I was at a rehabilitation center in White Plains, New York, and the male patients were included in the class, and I was excluded. I was the only female in the entire spinal cord injury unit, and it was a message that hit me hard. My insides felt like, "Well, now that you can't move from the neck down and your hands don't work, and your sensation is limited you will never have a boyfriend and sex will not happen." During my entire eight months at the rehabilitation center, I never received the "sex talk."
After my return to home to a rural town in Upstate New York and back to my school where everybody else was the same and I was different, it was brutal. I still had guy friends, but I knew they would never be interested in more than that. I had a couple of crushes, but I never said a word, and no guys acted on a crush even if they might've had one. I went away to college thinking that finding a boyfriend was out of the question.
I found a lot of boys/young men that were interested in me in college, but they were interested in being friends without benefits. I was the one they would confide in about issues with their current girlfriends, and I was the counselor, but apparently not good enough to be a possible girlfriend. This continued as a pattern. Marriage was definitely feeling like a no go.
After college I moved to Washington DC and met a wonderful group of women professionals. Some had a few boyfriends, but the majority were just trying out the first online dating experiences. I would laugh with them about their respective horrible dates, while at the same time not even wanting to go near online dating. Would I disclose my disability? A guy would be freaked out if he saw me in my wheelchair. I decided it was too painful to go through and resisted. I kept everything in a black lockbox and never talked about my feelings regarding relationships and sex with anyone, not even my best friends.
To my utmost surprise, at age 37 when I had pretty much resigned myself to a single life with great friends and a fabulous job, I met Tony. I never considered whether I would date someone with a disability. Tony used a wheelchair, but at first glance it was his blue eyes and brown hair that struck me hard. We were at an award ceremony for the local Center for Independent Living where he was a peer mentor, and I was on the Board. After being introduced, things moved quickly. We were both fanatical basketball fans. We enjoyed each other's company. We shared similar values. And, the first kiss (which didn't occur until I was no longer on the Board!) was magic.
After a year of dating, Tony proposed. Ironically, dating someone with a disability, even though different than my own, made the intimate conversations easier. We openly talked about our limitations without feeling judged. We connected on a deeper level because we understood how our respective disabilities impacted our abilities. We were friends, soulmates, and lovers.
Believe it or not the hardest part was hearing shocking words from nondisabled individuals. Mind you, these were smart people that knew me well. I was asked "How can you marry a guy with a disability?" Hello? I have a disability. What does that mean regarding your thoughts about me? Once when we were at a hotel and in the elevator, the bellhop asked if we were brother and sister. When I said no, he then asked if I was Tony's mother. Yes, Tony teases me incessantly about that, but the point is that the marriage of two individuals with disabilities was something that this person could not fathom.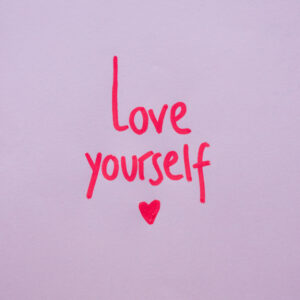 Love is unique. It comes in many forms and doesn't have to be between two members of the opposite sex or the same sex. It can be love for a pet, love for a child that is or isn't yours, love for a family member, and love for a stranger that you meet. I could go on. But for anyone reading this that is going to be sad on Valentine's Day, don't be. And remember: there are plenty of individuals out there living it up on Valentine's Day while underneath everything is falling apart. Believe in yourself. You can be your own Valentine. Loving yourself is the most powerful form of love there is.