Mick the Quick Got It Right
One of my favorite quotes is, "Ain't no sense worryin' about the things you got control over, 'cause if you got control over 'em, ain't no sense worryin'. And ain't no sense worryin' about the things you don't got control over, 'cause if you don't got control over 'em, ain't no sense worryin'." Those words of wisdom were said by Mickey Rivers; a very fine Major League Baseball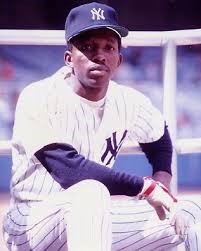 player from 1970-1984 with the Angels, Yankees, and Rangers. OK, maybe a totally 100% worry-free life is a pipedream, but for me this quote helps to put things in perspective.
My disability (Friedreich's Ataxia, FA) is genetic in nature and it is progressive, so someone who has it was born with it and the National Ataxia Foundation estimates that one may begin to show symptoms (most noticeable: a lack of balance, impaired coordination of arms and legs, and slurred speech) anytime between the ages of 5 and 25. It can be, of course, earlier than that or later too. Every person who has FA has his or her own version.
Because FA is progressive, in some ways I have no control over it; of course, in some respects I do have control (I can exercise or work on my muscle coordination after all). Either way, I'm covered by Mr. Rivers quote.
Unfortunately, "…ain't no sense worryin'." is not any easy thing to do, especially when you're born and raised Catholic! You can ask my wife, my Catholic-guilt is a pretty heavy thing to have to deal with. I have five siblings and we all have Catholic-guilt to some degree. And, regardless of religion or upbringing, my life experience has shown me that while worrying is a natural tendency, it can be used productively to spur action; however left unchecked, worry can be mentally taxing and cause immense stress to the worrier and those around him/her.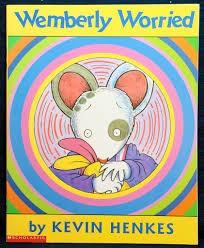 About 14 years ago I bought a book for my whole family for Christmas called "Wemberly Worried;" it's a children's picture book by Kevin Henkes about a young mouse named Wemberly who worries about pretty much everything. It fit my family to a T. (No pun intended considering our last name is Trott).
Now I'm not sure if the Mickey Rivers quote would work for Wemberly, but it does make sense and work for me. If I have control over some aspect of my disability, I feel like I have a responsibility to do whatever needs to be done to assert that control and take charge; by the same token, if I don't have control over something, I try not to worry about it.
Please don't take this to mean that I adopt a laissez faire attitude and let the chips fall where they may. I'm not a fatalist. I am someone who is able to think about something negative and even be concerned about it without worrying about it.
I don't imagine I'll ever be an All-Star Centerfielder like Mickey Rivers, but if I can apply this quote to my life, I will be someone with less worry and more happiness. And that makes the world a little better and life a little easier.