Author: Sheri Denkensohn-Trott
I started out my day on June 27, my 55th birthday, going to downtown DC to take Tony to an appointment at his podiatrist. While he was there, my attendant and I took advantage of proximity and made a quick visit to Nordstrom's Rack right around the corner. We weren't there for five minutes, and I was going down an aisle between two long clothes hangers and I was caught on one of them. Just so you know, a clothing store is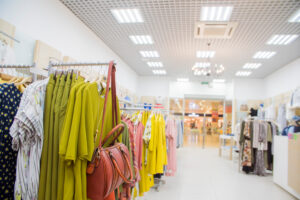 not a good friend of anyone using a motorized wheelchair. There is never enough room and the chance of breaking or getting caught on something is very high. I wasn't surprised when I got caught on a piece of clothing. The dress fell to the floor and the magnetic sensor wire was caught in my wheel. My attendant came over and we could not get it off even though I was trying to go forward and backward. She went to get some help and a woman finally came over and said that she couldn't bend because she had a bad back. Finally, she got a man to come over and he was able to cut me loose. Yes, we still had time to do a little shopping.
The rest of my day was glorious. I had a 90-minute facial (my favorite gift to myself) followed by a 60-minute massage. But as I was rolling around, I kept hearing this horrible high-pitched squeaking and it was coming from my chair. We got home and ordered dinner from our favorite Thai restaurant, and then we were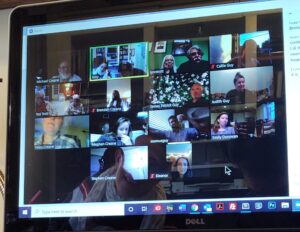 on a zoom call with Tony's family. I had originally scheduled a get together for the night at my birthday, but because of the threat of rain we changed it until the next day. During the zoom, Tony got a call that my former boss was downstairs and had come to the party and nobody was there. Apparently, he didn't get the email that the get-together was changed. So, he came over.
There are couple of things you should know about my former boss. He is incredibly handy at doing anything. We are so lucky to have him as our main source of help when we plant on our terrace. When I worked for him, he didn't give a second thought to getting down on the carpeted floor in his suit to fix the latest emergency with my wheelchair. In the old days, he even grabbed all the bearings off the floor (they are very tiny and must be fit together precisely) and put my wheel back together.
As he began to visit outside on our terrace, I asked him about the squeaking that was getting worse and the next thing I know he is on the cement floor on the terrace examining the situation. He had me move back and forth and started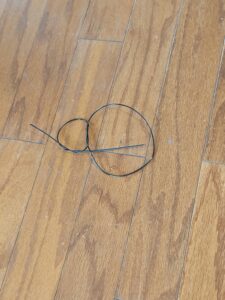 pulling and was mad that he didn't bring his usual magic knife. And then suddenly voilà, the wire came out. We laughed and laughed, because, of course, he is always the fixer of anything.
I was very happy to get rid of this squeak in my wheel. And a surprise birthday gift from my dear friend! I have a lot of great memories from my rolling 55th birthday, but the squeaky wheel story will always stand out.