Author: Sheri Denkensohn-Trott
I have not taken a poll based on any data, but from articles that I have read and my general observations, Halloween is a cultural phenomenon. There are many that plan their costumes for weeks and purchase or make the most amazing designs. Candy is everywhere, and young or old, who wouldn't want a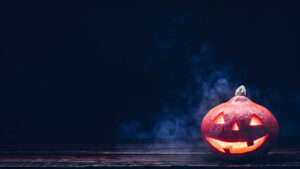 chance to get candy (and even take some bites of the favorites that you buy!) There are parties galore for every age group, and locations that are known for their epic Halloween celebrations. So, what is there not to like?
I admit that I am not a lover of Halloween. It is not solely because I don't like scary movies, although that is true to the dismay of my husband. My mother was a superstar in many areas, but making costumes was not her forte. I wore costumes that came in a box purchased in a store; mask with a rubber band to secure it and matching outfit. Many were old, from the era of my siblings. Yes, I did dress as Rin Tin Tin! Parades at elementary school were dreadful. Awards were given for best costume, and I knew who would win. One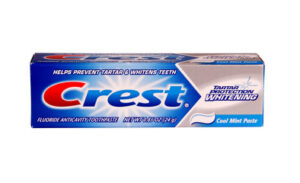 student's mother was Martha-Stewart creative. The best costume ever was the tube of Crest toothpaste. How could she not win?
Also, in upstate New York where I grew up, I never remember the weather being warm on Halloween. In the "country" I was not able to walk from house to house. Trick-or-treating involved sitting in a warm car, a parent driving to a house, racing out of the car either without a jacket or with a jacket in the cold weather to knock on the door, receive candy, and run back to the car; over and over. As someone who rarely got sick, I generally had strep throat after Halloween. Another check in the "I don't like Halloween box."
I am also not a lover of candy. I'm fine with Reese's Peanut Butter Cups, but other types of candy never got me excited. It got stale or I'd give it away to others. I know, hard to believe.
What finally did me in was my 9th grade costume. I thought I finally had it. I was going to a party in an attic at a friend's house. The room was reachable by steps, and I was not yet using a wheelchair. My plan was simple. I was going to be an adorable kitty cat. Black bodysuit, black tights, and every ounce of my creative energy used to make black velvet ears on a headband and a black velvet tail. I was prancing around like a happy cat!
Off to the party I went, wearing a warm coat. I arrived and went up to the attic. Remember, this is 1982. That gives you a little clue about what is coming. My friends were there listening to 80s music and wearing a variety of fantastic costumes. But I was okay with mine, for the moment. Suddenly, the attendees erupted in laughter and pointed at me. I thought to myself, "What is happening? What is so funny?" And then I looked down. In a room with a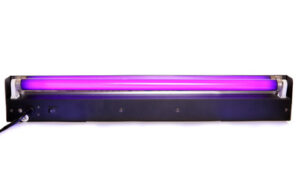 quintessential black light, all that could be seen was a kitty cat wearing a white bra and white underwear. The black light made everything else invisible. I was mortified. I left the party, swearing off Halloween forever.
While this story and the entire episode is firmly imprinted in my memory, over the years I've been able to make peace with October 31. I don't dress up. When you use a wheelchair a costume is an ordeal and I certainly don't have the creative abilities or urge to make one so I settled into a more comfortable place of enjoying the costumes of others. Putting candy outside our condominium door is fun because children in the building stop by and model their wonderful outfits. They are happy and joyful. Yes, watching Halloween is a much better decision for me.