The Desk Extraction
Author: Sheri Denkensohn-Trott
I'm not sure who came up with the word "joystick" as the device that you put your hand on to drive a motorized wheelchair, but sometimes it just isn't funny. Actually,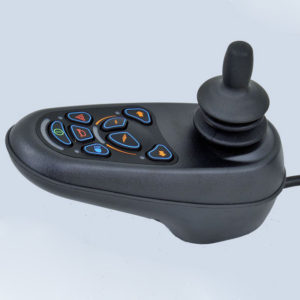 many times it is totally ironic.
For those of you that might not be aware, a joystick is an upright handle attached to the control panel of the wheelchair and it is what you use with your hand to control the movement of the wheelchair. On many motorized chairs, like mine, there is also a button to push that puts the wheelchair in tilt or recline mode. When you are in that mode you cannot get out of it unless you press the button on the base of the joystick.
I digress for a moment to tell you that you don't get a driver's license or any training for a motorized wheelchair. When I was 16 and got my first motorized chair, the physical therapist put me in the chair, didn't even put on a seat belt, and directed me to drive to the elevator. Sounds simple enough, but you can imagine what was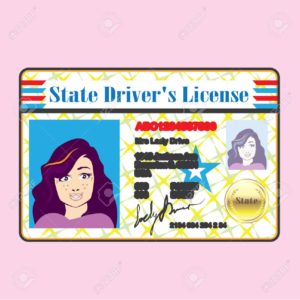 to come. First, a joystick is very sensitive. My friends that have tried to drive my chair thinking it is easy, are incredibly surprised at how out-of-control they become when they attempt to drive the chair with the joystick. So, after I was in the wheelchair, I drove down the hallway toward the elevator on my floor at the rehabilitation center, wobbling back and forth like a drunk driver. I finally got there, and the doors opened but before I knew it, the doors started to shut and BAM!! I crashed right into the elevator. I was unscathed, but I did damage the footrest. I still was required to get in the wheelchair with assistance each day and I slowly improved my driving skills. After almost 36 years using a motorized wheelchair, I am considered a good "woman driver."
About a month ago, I was sitting at my desk in my home office as I normally do on a conference call. To use the phone on my desk I need to pull pretty far under it and the joystick is completely beneath the desk. There is usually enough space for me to put my hand over top of the joystick to back up. During the course of the conference call, somehow, the joystick got caught under the desk and the mode changed to tilt and recline. My chair started to tilt and because it was caught on the desk, it wouldn't stop. It tilted all the way back and my legs were wedged into the wall and my knees under the bottom of the desk. I started screaming for my attendant to help me and the people on the phone had no idea what was going on. My attendant raced in and turned off the phone.
I started to sweat profusely, which is how my body exhibits pain. Because I was so tightly wedged into the wall and the desk, it was impossible to take off my foot rests so the pressure could be relieved. Also, even taking my chair out of gear so it could be maneuvered manually was impossible. As a result, my attendant and my husband could not move the chair. Even when they pulled as hard as they could I remained completely stuck.
My attendant, because of my sweating, smartly decided that the only
way to get me out was to call 911. We did and the operator asked me specifics about the situation. I told her that I was a quadriplegic and that I was stuck under my desk. I did tell her I had a trach and I think that triggered a higher level of emergency. Within a couple of minutes, 8 EMTs arrived at my condominium. If you were a fly on the wall watching this, you would be laughing out loud. The office is not very big and there was me stuck under the desk, my attendant, my husband (in his manual wheelchair), my best friend and nurse practitioner (in a motorized wheelchair) and 8 EMTs, who, as a rule are quite burly and strong. They even had a "code kit" because they were likely prepared for breathing issues because I reported that I had a trach.
It took 7 of the EMTs to pull me out far enough that I was able to reach the joystick and take myself out of tilt mode. I caught my breath and was no longer sweating. In fact, we were all smiling. They took my vitals and I was fine. And they knew they didn't need to take me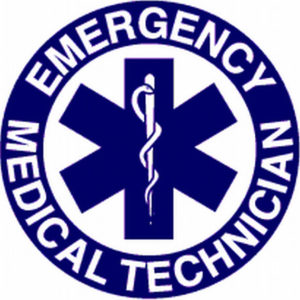 to the hospital. The best moment was when one of the EMTs said "I've been an EMT for 35 years and I've never done a desk extraction!" All of us were laughing. I guess I can say that my "joystick" did bring a little joy to what was quite a drama.
The good news is that I went to the orthopedic doctor the next day and I had not broken or hurt anything on my legs. What I do have is a great story about EMTs being ready for anything and me surviving what I'm sure will not be my last joystick adventure.