Author: Tony Trott
There are probably times for everyone when, no matter how hard you try, you feel like you're pushing against a solid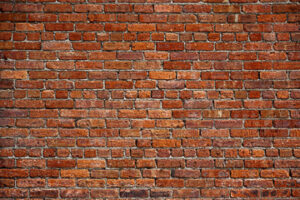 brick wall when trying to help someone else, and it seems like nothing you say or do makes any difference. That's not true. I know that sounds trite but keep reading and I will try to explain.
Let me say first that I do not hold a psychology or psychiatry degree, but I was employed as a counselor for over 11 years though and I have a Bachelor's degree in Music Education and a Master's degree in Special Education. As a counselor, I frequently relied on my own personal experience and that is what I'm doing today. I'll tell you three things that work for me, and maybe they will work for you as well.
The first thing I need to do is make sure I realize that the problem is not my own; someone else is having the problem and I'm actually the person who is lowering the 'rope into the well to help Timmy' (sorry for the Lassie reference, I guess I'm showing my age!). I need to keep in mind that I am part of the solution. Not, in many cases, the entire solution, but part of it.
I also need to realize that there may not always be a solution; most times there will be, but not always. In situations like these, you may need to focus on a work-around or maybe just help the other person understand that there is not a perfect solution.
This may sound kind of odd coming from someone who's ears don't work too well, but you really need to listen. In some ways, I find that my hearing issues actually make me a pretty good listener. I have to focus on what is being said and I have to make, and maintain, a big difference to that speaker. The direct eye contact shows that I am engaged and that the person is being heard.
So, there you have a few ideas that work for me and maybe they will work for you.