Just a Glass
Author: Tony Trott
Sometimes a glass is just a glass. You don't need to always see it as half full or half empty; that may be the natural thing to do, but it is not always the best thing to do. Sometimes we should just let things be.
There are, of course, some things we need to make judgements on and take a course of action depending on that judgement. For example, if I'm preparing dinner and I nick my finger with a knife, I need to make a judgement about that and take a quick course of action to stop the bleeding. Along the same lines, if I drop an egg on the floor when I'm in the kitchen, of course it breaks, but I need to just shrug my shoulders and move on.
Yes, the next thing will probably be cleaning it up which can be a major pain, but it always feels good to have accomplished something. To tell you the truth, that is likely why I, subconsciously, don't ask for help as often as I probably should, but that is a topic for a future blog! This one is about our need to let things slide once in a while.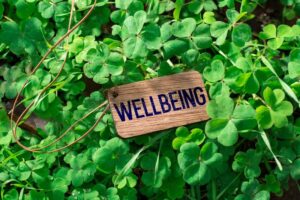 As mentioned above, there are some things that, for one reason or another, you cannot let slide. However, letting things slide is important sometimes. Not only for our physical well-being, but also our mental and psychological well-being. An example of it benefiting us physically would be that after leaving the drugstore (obviously this was pre-lockdown), I realized that I had forgotten something I needed; as I was nearly home, going back to get it would have meant turning around and crossing several rather busy streets. So, letting it slide could save me from potential (not certain) physical danger and letting it slide helped me mentally because I am able to get home sooner and relax.
I acknowledge that letting things slide is not always easy for anyone and it is next to impossible for some people. I do believe that it is a skill worth cultivating if you have it or developing if you don't. You can increase your happiness in the right circumstances by letting things be. No labels and no thinking about whether the glass is half-empty or half-full. It is just a glass.