Refocusing
Author: Tony Trott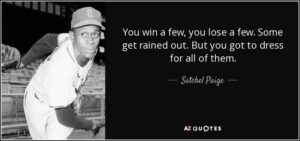 Of course Satchel Paige was talking about baseball, but this quote, when you think about it, can be applied to life (OK, maybe not so much the middle part about getting rained out, but even that applies if you really think about it and get a little existential!).
This past year was a doozy with ups and downs, but you can't stop when you're experiencing one of those aforementioned downs. Sometimes you will really be hit hard by something, but I saw a meme recently that said that that's OK but not to unpack and live there.
That meme also mentioned refocusing. Trying to refocus after a serious and devastating gut-punch is not in any way easy but it is something we must try to accomplish so that we can move on with our lives. That 'moving on' may be in a different way than you had expected, but it is possible. For example, there was a guy I read about recently who had been a good basketball player (not an NBA star, but good nonetheless) before he lost a leg in the war in Iraq. He refocused by playing,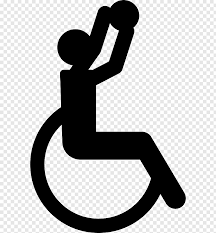 and becoming quite good at, wheelchair basketball. Although playing basketball while seated in a wheelchair was almost assuredly not something he considered before is injury, he is 'moving on' 'in a different way" than he had ever expected.
Is refocusing easy? No. But is it possible? Yes. It may take trial and error, maybe a lot, but it is possible.