Don't Wait Too Long to Get Wise
My mother passed away just over eight years ago. She was an amazing woman, and despite a difficult upbringing, was a model mother. Her father died when she was three and her elder brother took over supporting the family. Her sister got married and her mother went into a deep depression. My mother was the youngest and became the default housekeeper. Cooking, ironing, you name it, it was her job. And she was incredibly smart. She flew through high school, which at that time in Brooklyn you could be in what was called the "rapids" and graduate early. She got a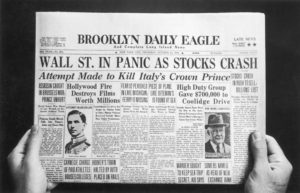 job working for two lawyers as their secretary and they continued to be amazed by her efficiency and effectiveness. And then the reality of the 1929 crash set in.
The lawyers could not pay my mother and let her go. By then she had met my father, they married and moved to upstate New York where my father became a cattle dealer. He wanted to be a veterinarian, but did not have the money or time to go to college. My mother was out in the middle of the country, in a house with no running water with an outhouse and a record winter of snow that covered all of the windows. Despite how tough it was and how unhappy she was, she kept going. She was by my father's side when they finally moved to a new house, lived from paycheck to paycheck on a farm, and never really had enough to get ahead.
Despite having a mother who did not let her do anything and never gave her positive feedback or any form of loving connection, my mother somehow became the opposite. My sister and brother (17 and 15 years older than I, respectively) grew up in a household where she supported their schooling, activities and their dreams and hopes. I was born when she was 43 years old in 1967 (at that time it was unusual to have a child that late in life) and my mother said I was her best companion who kept her young. She showered me with love, opportunity and support. She was the consummate cook, caretaker and organizer. She kept our house running smoothly like a well-oiled machine and was the impetus for my father to switch careers when farming was going downhill. He became a successful financial advisor because of his own intelligence, but my mother was the organizer behind the scenes. She was the glue for our immediate and extended family.
Throughout my youth, I had the opportunity to spend a great deal of time alone with my mother because my father was out on the road working during the day and evening. We talked a lot. A conversation that I remember vividly, that occurred sitting on the steps to our upper level in the house, was her saying to me, "Sheri, don't wait too long to get wise." At the time her words went right over my head. But as I approach the age of 50 and think back, there was so much packed into that statement. I want to share with you what this wise woman was telling me. At least I think she was.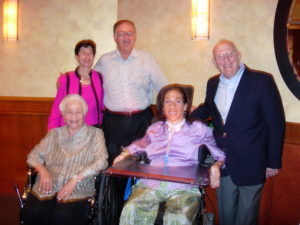 • Express your feelings even when it is difficult. If you are unhappy, let it be known. You have the right to do so.
• Be kind to yourself. It does not mean that you are selfish.
• Take action to improve your life. Don't just complain about it.
• Make the hard decisions even if they have consequences. You will benefit in the long run.
• Silence is not always golden. People, even those that love you dearly, cannot read your mind. If you don't speak out, they won't know or understand what you are going through.
• Show gratitude and kindness, but not to the extent that you are walked on. If that occurs, leave those people behind.
• Love with all your heart and you will receive it back tenfold.
• Don't take anything for granted.
• Put your family first and be a positive influence in their lives.
I have tried to live my life keeping these things in mind and they have helped me enormously. All I can say is, "Thanks, Mom. I love you!"