Fall Backs
Author: Tony Trott
Back when I was about 19 or 20 and just starting college at James Madison University, I thought I, pretty much, had a basic roadmap laid out in front of me for the rest of my life. I would be a band director for maybe 10 or 15 years and then I would focus on my saxophone playing, have a great career as a jazz musician, and then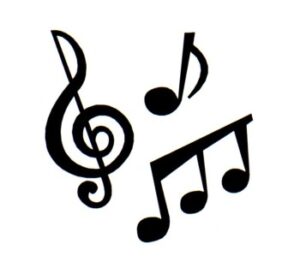 for the remainder of my life, I'd be a much-sought-after big band composer/arranger (and maybe win a few Grammy Awards along the way!).
Life has turned out differently! However, I'm not ridiculously sad about it. Of course I'd be lying if I said that it never bothers me and I don't miss it, but because I didn't, exactly, have all of my eggs in one basket, I was able to always keep moving forward even though it was following a different roadmap than I had originally expected.
Life seldom turns out completely as expected and by not putting all your eggs in one basket you will always have options. I'm not saying you shouldn't go "all in" on something and do everything in your power to achieve certain goals, however going "all in" does not preclude having some "fall back" options. These "fall back" options aren't automatically lesser options; they can mean just as much as your first choice after a while. It is, in no way, simple or non-grievous to leave your first choice and go to a "fall back" option. But, sometimes it's not within your control. There can be many reasons why your first choice doesn't work out. Issues such as, but not limited to financial, physical, psychological, some health issue; short-term or long-term; or a combination of factors. But don't think of your "fall back" option as a lesser option.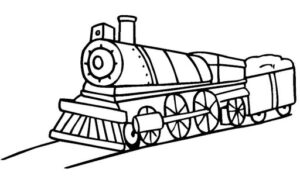 As stated above, music was my first choice and I was enjoying the ride on that train for quite a while until it slowly started to derail due to my physical issues. Because I saw what was happening to me, I knew I needed to figure out a way to change course because my first choice was starting to derail. So, I went back to school and got my graduate degree to be a special education teacher. In another few years, that train started to derail (mainly due to my hearing issues associated with my degenerative disability) and I once again changed course and became a counselor for other people with disabilities. That became increasingly difficult (again, mainly due to my progressive hearing issue) and I resigned from my job to take a big leap and start a new business with my wife, Happy on Wheels, LLC.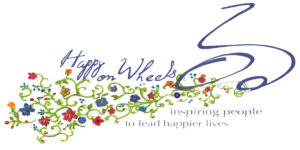 So in all the analogies in the previous paragraph about a train derailing, I was fortunate that I had not put all my eggs in one basket and so instead of my train derailing and ending up as a twisted hunk of metal, it derailed and jumped tracks. I continued to move forward, because I had "fall back" options if things didn't work out.