Finding Kindness Where You Didn't Expect It
Author: Sheri Denkensohn-Trott
My husband and I have been attending Georgetown men's basketball games, other sporting events, and performances at the Capital One Arena, located in Washington DC, for approximately 15 years. This arena has had an array of names, but most of the faces of the individuals that work there have remained the same. Regardless of the name, it is a special place for us. Our first date was a Georgetown men's basketball game.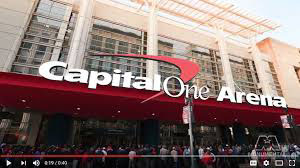 We have fantastic seats. We have made friends with those that we sit next to. And it has become a tradition in our year of events. Basketball season means many trips downtown on the Metro to yell our hearts out at the game.
We sit in an accessible section because I use a wheelchair and my husband uses a scooter. In many ways, we feel like we own section 110! We do have to take a lift to get down to the seats, and sometimes that has created interesting situations when it gets stuck and engineering has to be called, but once we arrive in section 110 we have a great view of the game. On all issues of accessibility, we deal with individuals that work in the accessibility department as well as those that work at Guest Services, located in the arena. We usually make a special trip past the guest services desk even if it is out of our way to get to the seats so we can wave to Judy, and the other individuals that work there. We usually stop for a quick conversation, exchange a few niceties, and move along. If we want to bring someone to the game or need extra seating beyond one person, Brenda answers the phone and takes care of our ticket needs. And there are a host of other familiar faces.
While there are dictionary definitions of family, friends, and acquaintances, I'm not sure that any of the individuals that work with those that need accessible seating fit specifically in a category. An acquaintance is someone that you know slightly but are not close friends. We know these individuals more than slightly, but they are not close friends. In our view, they are kind individuals. And that is a class in and of itself.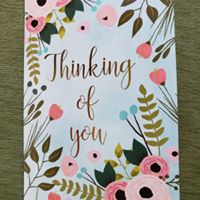 A few days ago, we received an envelope in the mail addressed to us and listing Capital One in the return address section. It was handwritten, so we knew that it wasn't a mailer from Capital One Bank. We opened it up and to our great delight it was a beautiful card and a handwritten note inside signed by all members of the accessibility team. The card stated that the team hoped we were doing well and staying healthy. Getting this note of unexpected kindness was so touching. My husband and I were smiling from ear-to-ear. In this time when everyone is going through so much in their own lives, they took the time to think of us.
Whenever I'm having a bad day or find myself upset, I look at the card and the kindness flows through my body. These are good people that care. It doesn't take that much effort to be kind. And the happiness it creates for the recipient(s) on the other side is unmatched.