Author: Tony Trott
I don't think it's a secret that people who use wheelchairs have a more difficult time with some actions that, for people who don't use wheelchairs, are often taken for granted.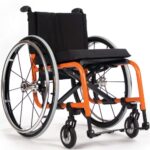 Of course, there are the obvious ones like standing and walking (although some people who use wheelchairs certainly do stand and walk). I am, currently, one of those people. I say "currently," because since my disability is due to Friedreich's Ataxia, it will progressively get worse, and I will need more assistance with physical things. I have written about the progressive nature of my disability before.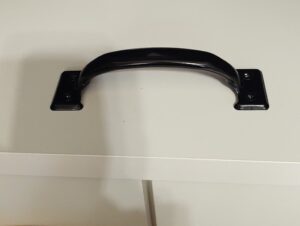 I'm thinking of a small handle that is attached to my dresser. Let me explain the picture a little because the perspective makes it difficult to understand. I have a set of drawers which is about 4' tall and my shirts hang on rod above it. The handle is on the top of the drawers in the center. So, by holding on to the handle I am able to stand and hang things on the rod. Now mine just came from a local hardware store, but things like this are available on Amazon for between $5 and $10.
So finding little things that can really help people can save you money in addition to making a significant difference for quite a while!