We Are All Inventors
I never thought of myself as an inventor. Leonardo Da Vinci, Thomas Edison, Alexander Graham Bell, and Henry Ford, now those are inventors from the past. In more recent history, I define inventors as entrepreneurs that are transformative in areas such as technology, architecture, transportation and other sectors of our economy where there have been significant changes.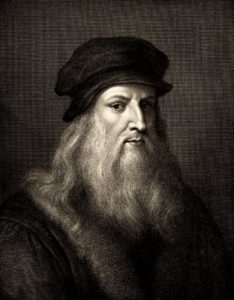 But one day it came to me that I am an inventor. We all have the capacity to be inventors and transform our lives based on the circumstances that we encounter, whether it be health, career, family — practically any life situation.
My first experience as an inventor occurred when I was 16 years old. At the time, I didn't realize my capacity to invent. I felt that everything in my life had changed and I was powerless. I had sustained a spinal cord injury and went from an active, athletic and healthy 16-year old to an individual paralyzed from the neck down, with limited use of my arms and no use of my hands. I required personal assistance for all activities of daily living and a wheelchair for mobility.
How would I eat? How would I use the phone? And even more important to a 16 year-old, how would I apply makeup? Some activities were not physically possible, but others were feasible if I was willing to try and also accept a new way of doing them.
My occupational therapist provided me with hand splints that include a pocket to hold an eating utensil, a pencil or pen and even a brush to apply makeup. It was very hard to learn how to manipulate my arm to use this device, but with practice, time, and a lot of patience, I learned how to accomplish old tasks in new ways.
It was 1983 and computers were in their infancy, so the possibility of using a small electronic device to communicate was not an option. Instead, bulky braces were attached to my arms to facilitate assisted movement. I developed a technique of using a pencil eraser in my hand splint to hunt and peck for letters on a k eyboard. The process was arduous and slow, but eventually, I could compose a document.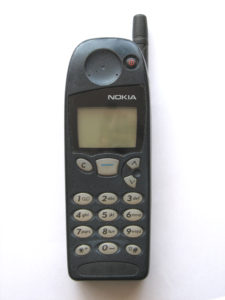 As technology advanced, voice-activated software became available. I was an early user of voice-activated software (Dragon Naturally Speaking). It was clunky and required extensive training, but it was easier than hunting and pecking with a pencil eraser. Imagine a large microphone in front. I looked like a disc jockey. All I needed was a sign over my head that said "on air" so others did not think I was talking to myself! But for me, it was a magical transformation and a way for me to work more quickly.
Along came the cell phone. I was able to use the early versions of a flip phone by tapping the keys with the end of a pen, but I had to figure out how to position the phone so I could use it. Without realizing it, my inventing-gears went into action. I was familiar with Franklin Planners and found one that fit on my lap tray. I then used velcro to secure the phone in the planner. The flip phone was easy enough to open with the tip of the pen in my splint. Wow! It worked.
Technology continued to advance and the use of mobile devices with high definition pixels became the way of the world. Ironically, these significant advances resulted in a complete blockade for me. The end of my pen no longer worked on the phone — I could only use my finger (not possible) or a stylus that was unique to the phone. What would I do? I certainly did not want to have to keep switching from my pen to the stylus and I didn't even know if I could use the stylus. I thought a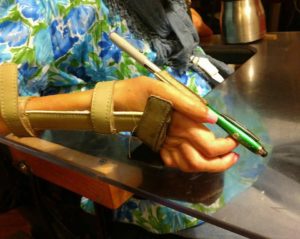 bout it (and even dreamed about it) and figured out a way to have my pen and the stylus together in my splint so I could turn it from side to side with my mouth depending on the task. It may sound simple now, and I complete these tasks like second nature, but I had to figure out a solution so I could continue communicating. I had to be an inventor.
A further example occurred later in my life when I found out that I needed a trach if I wanted to speak. My vocal cords were significantly damaged after intubation during multiple surgeries. Without a trach my vocal cords would not separate and I would not be able to speak. As a lawyer and public speaker, this was potentially devastating news. My mind began to race. With a trach, I was restricted in the type of clothing that I could wear. I have a special valve in the trach that needs air to facilitate speaking, but I was accustomed to wearing turtlenecks. What would I do? How would I dress warmly in the winter, be cool in the summer and cover up my trach?
Invention again. The turtlenecks would go. And scarves would take their place. I now have a large collection of scarves from around the world that have been given to me by friends and family. And each scarf has a story.
But that led to another dilemma. What would I do with all of my necklaces that had beautiful and meaningful charms. It seemed like every time I came up with a solution to one problem, I was faced with another. Then out of nowhere I had an idea. I took all of the pendants off of my necklaces and went to the jeweler. I bought a charm bracelet. While I had to adjust to not wearing necklaces, the charms hang beautifully on a bracelet and I did not have to leave the memories they invoke behind.
My experience has shown me that everyone is faced with situations, big and small, that require a change of course. A new way of thinking. A different perspective. The ability to look at something that is a barrier without anger, but as a situation that necessitates creativity, patience and in some cases a true sense of humor. It is hard. Many times the change comes as a result of loss or circumstances that cannot be controlled. Even if the barrier is not life-threatening, it still impacts quality of life and a feeling of control. Certainly some of my examples could be blown off as "first world problems,", but to me they were central to my quality of life and self-image.
We all have the capacity to be inventors. Not only the famous names in history books — every person. Open your eyes and you will see it.