Just Beat the Rain
The title of this blog is a pretty usual phrase to hear uttered. It's not uncommon for someone to be thankful and glad that he or she got inside just before the skies opened up and it started raining. This phrase took on a whole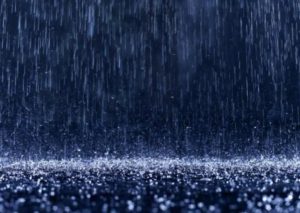 new meaning for me when I started using a wheelchair. When you use a wheelchair, and you get caught in the rain it's a drag (and it doesn't really make a difference whether or not you like piña colodas).
It's true that there are types of rain accessories that you can buy for your wheelchair, but in most, maybe all, cases they are more trouble than they are worth to get set up or put on. Going out in the rain for the majority of people means either using an umbrella or putting on some sort of raincoat.
This is not the case for a wheelchair user. Using an umbrella is not really an option because many times you require both hands to propel your chair forward, steer it, and/or stop it. There are, indeed, certain situations where holding an umbrella might work (for example, I have relatively good use of my hands and arms, so I could hold an umbrella over my head if I was using a powerchair), however there are many other factors which come into play in that situation.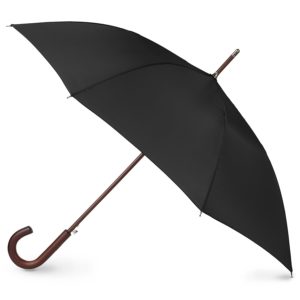 First, there are many things to concentrate on when you are driving a wheelchair and adding in the fact that you need to hold an umbrella and keep it over yourself is distracting and it becomes difficult to maintain a constant speed and direction. Second, the standard umbrella, in most cases, does not offer coverage to all parts of the user (especially the legs and feet) and the mobility device simultaneously. A solution to that is, of course, a bigger umbrella; but then you open up another can of worms because a larger umbrella will be more difficult to hold, put away and makes it difficult to see where you are going. There are many other reasons why using an umbrella is not a good option for someone who uses a wheelchair.
It's relatively obvious why using a raincoat does not work for most, if not all, people who use wheelchairs; they keep your clothes dry but not the wheelchair. And electricity, which is needed for powerchairs, and water don't exactly mix. So you don't want to get your powerchair all wet or it may stop working completely. Trust me, that is when you find new uses for a blow dryer.
So just beating the rain is the way to go! While not always possible, you just have to go with the flow and do your best. And, if you are lucky enough to get inside just before the rain starts, then you feel ecstatic. It may sound like a small thing, but for someone in a wheelchair, it is a HUGE relief.